UPCOMING WORKSHOPS
I feel truly blessed and excited to co-create and present these workshops, where we help people deepen their connection with their heart, their multidimensional gifts and inner alchemist.
I would love to meet you at our next online workshop!
For the latest up to date workshop information visit: The Multidimensional Soul
Or contact Leah for tickets and further info:
Phone: 0408 462 895 or email: info@leahyiannis.com
Be supported during this guided meditation, where we will be reconnecting and saying yes to our true essence.
When we issue a Sacred Yes to self, we make space for more of the life we want to enter our field of reality.
Low self-love, self-doubt and lack of self-worth can cause us to deny parts of ourselves and unconsciously sabotage our lives.
By embracing and saying yes to our true self we become clear channels for universal energy to flow to us and through us. 
When we issue our Sacred Yes to self:
We become master co-creators with the Universe
Flow states come more often
Synchronicity and opportunities come more easily
We stop judging ourselves and others
Paths open up for us to follow our true purpose
We know and understand what it feels like to fully and unconditionally accept ourselves
We release ourselves from the collective unconscious belief that it's honourable to be self-LESS
We move past blocks which prevent us from moving forward with our highest path in this life.
It's time to trust yourself and make a commitment to going on a journey of learning to say yes to ALL of who you are.
Join us in this activation, clearing and guided journey with the beautiful sounds and vibrations of the crystal singing bowls. The healing frequencies of the sound bath allows to us to access deeper relaxed states, which helps us become receptive to downloading positive and empowering beliefs around self love and self acceptance.
Date And Time
Thursday, 21 November 2019
7:00 pm – 8:30 pm AEDT
Location
The Awareness Institute
Level 1, Purple Room
28 Chandos St. St Leonards, NSW 2065
 To book a ticket go to Eventbrite or for more information email Leah at info@leahyiannis.com
During this workshop we will be discussing and exploring:
The one-dimensional approach of reacting to life vs the multidimensional approach, where we actively seek to create our reality.

Understanding the multi-dimensional self.

What it means to move from a 3D to 5D reality.

Discover how to engage the world through the eyes of your soul.

How we can best serve our interest by sitting in love and compassion for all, and yes this includes love and compassion for self.

Be supported in group exercises around up-levelling your vibration, protecting your energetic sovereignty and releasing yourself from old paradigms of 3D matrix, fear-based living.

A safe space will be provided for participants to experience their energy systems as gateways into their cosmic heritage.
SPECIAL GUEST MICHAEL MUIR
Michael is a transformational healer, teacher, somatic psychotherapist, Astral Shaman and Light Language channel. Michael will providing a meditation and Light Language activation, enabling you to reach expanded states of consciousness as well as increase your ability to sense the subtle energies of your Soul.
ABOUT US
Phillip Kayrouz is a trauma counsellor, who combines his training as a Gestalt Psychotherapist with the application of Teal Swans Completion Process trauma modality. Phillips work incorporates working with spirit, psychic faculties and Psychotherapy.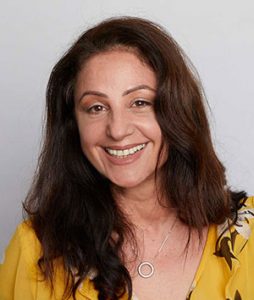 Leah Yiannis is an Energy Healer and Intuitive who helps people to reconnect with their innate healing intelligence through her work with energy and sound healing. Leah is a qualified Reiki, Sound Healing and Theta Healing practitioner.